Welcome to our new Trustees!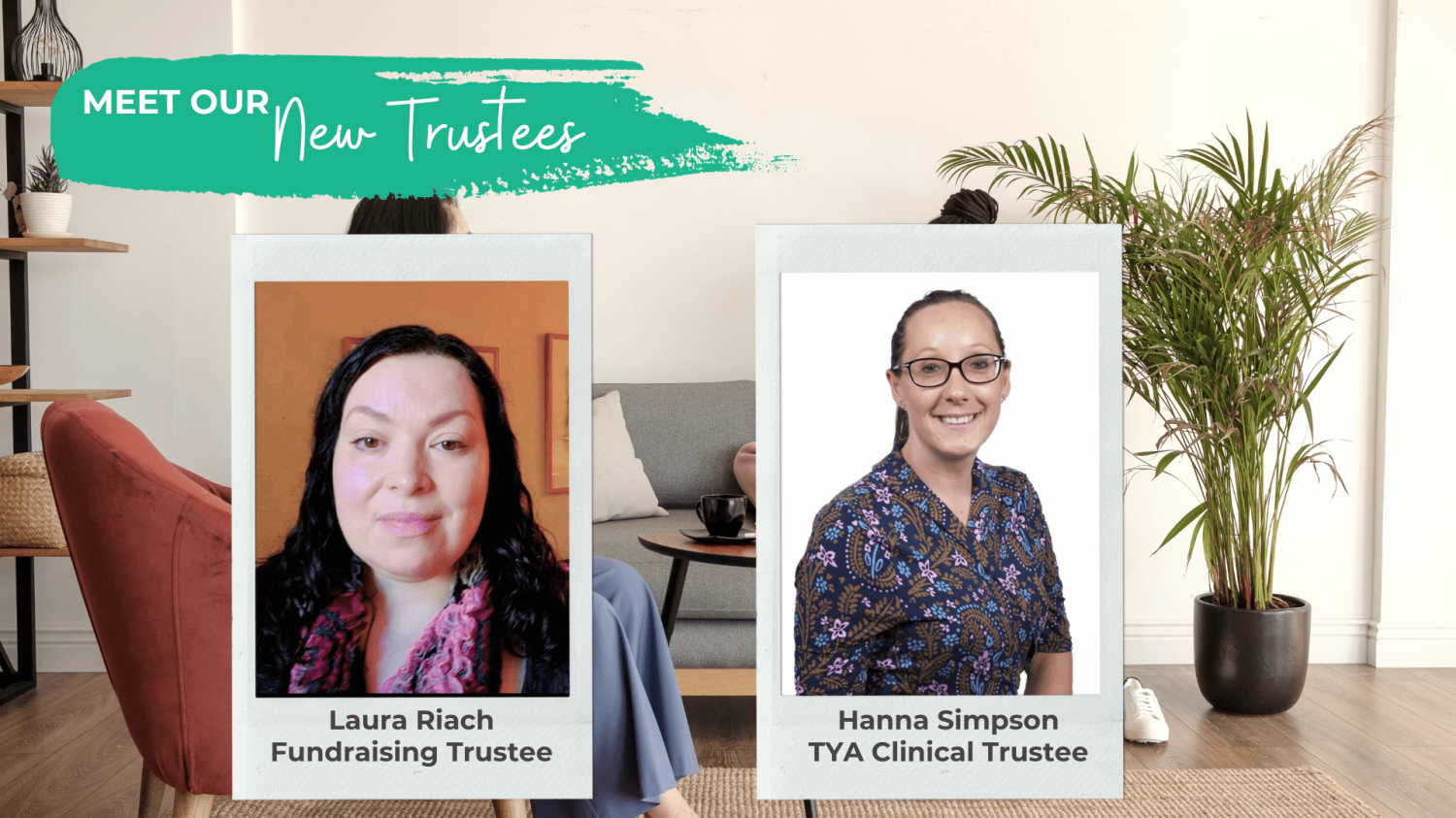 We are absolutely delighted to welcome two passionate and highly experienced trustees to our board
At the beginning of National Trustees Week 2023, we are absolutely delighted to announce the appointment of 2 new highly experienced and passionate trustees to our board, Hanna Simpson and Laura Riach.
Hanna is a highly qualified and experienced clinician with over 20 years' experience working with and supporting children and young people with oncology and malignant haematology conditions. Hanna is passionate about making a difference to children, young people and their families as they go through their treatment journey.
A Registered Paediatric Nurse, Hanna has a master's degree and BSc along with additional specialist qualifications in many areas of TYA Cancer Care. As Teenage and Young Adult Lead Nurse for Greater Manchester, Cheshire and East Lancashire, Hanna's primary role is to provide expert clinical care, advocacy and support to young people with a cancer diagnosis offer support, guidance and information to their families, carers and friends.
Hanna met Ella in 2020 when Ella was transferred to The Christie and was Ella's principal Clinical Nurse Specialist throughout her treatment.
'Having known Ella, she was incredible. She was a motivated and passionate person who was never defined by her diagnosis but by who she was as an individual. The best legacy she could give was her passion for life and that's what she's left her family with, which has allowed them to start the foundation and make a difference to other young people. I am really excited to join the board to share my experience and advice helping to make a positive difference for young adults through and beyond cancer.'' Hanna Simpson
Laura is a highly experienced fundraising professional who has worked in the charity sector for over 20 years raising millions of pounds in that time for charities predominantly offering cancer support to their beneficiaries, including Macmillan, Maggies and her current role as Head of Fundraising and Communications at Bone Cancer Research Trust.
Laura is an outstanding fundraising professional with two decades of experience of managing high performing fundraising teams across all income streams.
After losing her Dad three days after completing her degree in psychology, Laura decided on a career to try to ensure that no one would have to face the psychological trauma of a cancer diagnosis alone.
Laura met Jane and Ella whilst working for Maggie's and was so pleased to be approached to be a Trustee to lend her fundraising experience and expertise to such an important cause.
'I was privileged to meet Jane and the Dawson family whilst fundraising to bring the first Maggie's to Yorkshire. Little did we know that Ella and Jane would be accessing support not long after we opened our doors. I was struck by Ella's positivity and her ethos of living well with cancer, which was so similar to Maggie herself.
I was so proud to be asked to be a Trustee as am hugely passionate about ensuring that young adults are supported throughout their diagnosis and beyond. The Dawson family are incredibly inspirational and are already achieving so much in Ella's name. I feel very privileged to be playing my part and look forward to all that we can achieve together.' – Laura Riach
Jane Dawson 'Since we launched the Ella Dawson Foundation in 2022, we have been incredibly proud to be able to support so many young people like Ella throughout the UK. As the charity continues to grow we are privileged to welcome Laura and Hanna to our board and are so grateful for the passion and expertise they will bring to the Ella Dawson Foundation as we work to support more and more young people through and beyond cancer.'