Shuffleboard, Pizza and Friends at Roxy's Leeds!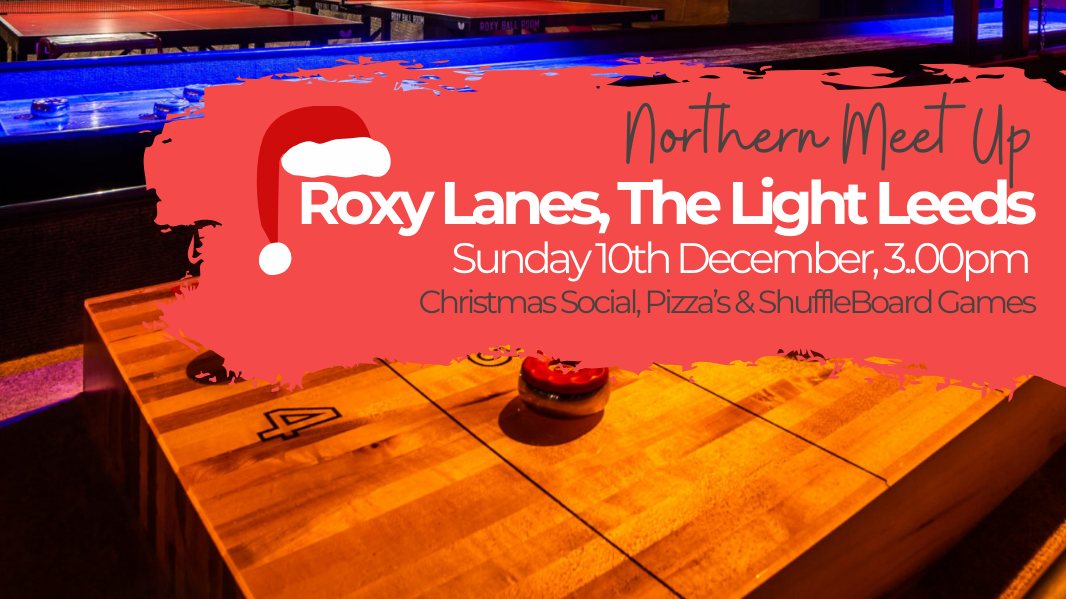 Join us for christmas afternoon of shuffleboard, pizza and friends at Roxy's The Light Leeds.....
Enjoy a pre Christmas get together at the Roxy's largest site in Leeds, in The Light.
Bring a plus one for a fun afternoon of Shuffleboard, pizza and friends.
Shuffleboard's rules and scoring system are fairly simple. The game involves sliding a puck into the opponent's area of the board without falling off the end in order to score points. The person to score fifteen points first wins. Be careful not to slide the puck too hard otherwise it may fall off the end scoring zero. Few people know that playing with tactics is THE best way to play! Making blocks in the way of your opponent is far more effective than sliding the puck as hard as you can
A free event for all those registered with the charity and their plus ones.
Roxy's terms are that Under 18's are welcome only supervised by supervising adult until 7pm each day and until 5pm on Saturdays.
Sunday 10th December 3pm - 5pm
Roxy Ballroom, The Light, The Headrow Leeds