NHS Systems Leader Award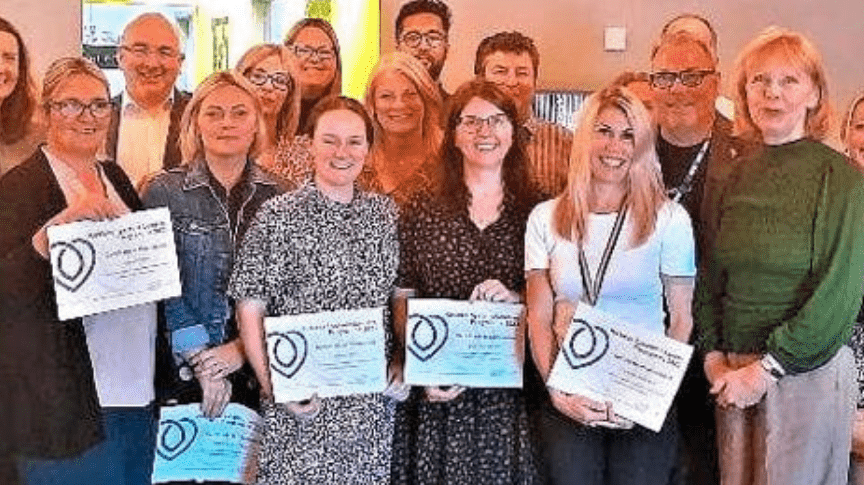 Congratulations to our CEO, Jane for completing the NHS Systems Leader Development Programme as part of the Kirklees Health & Wellbeing Network.
We are very grateful to the Kirklees Health and Care Partnership for the opportunity to be part of the 2023 NHS Systems Leadership Development Programme and huge congratulations to our founder and CEO Jane and all the 2023 Systems Leaders from across the Kirklees Health and Wellbeing network on successfully completing the programme.
The establishment of the Kirklees Health and Care Partnership, as part of the West Yorkshire ICB, is a further step towards greater integration of health and care and it is now even more important than ever that health and care systems work together collaboratively to deliver better joined up care that is based on the needs of people.
The aim of the NHS Systems Leadership Programme is the delivery of better care and support for people and the programme brings together people from across organisational, service, and professional boundaries to learn and develop of ways of working together, working beyond the boundaries of the larger health and care organisations.
The programme recognises the role of independent social care providers, voluntary and community organisations, and communities play withing the wider healthcare systems and we are very proud to have been part of this programme meeting and connecting with incredible systems leaders across Kirklees and West Yorkshire to help deliver better care to each of our communities.